'61 VW TYPE-1 Rug Top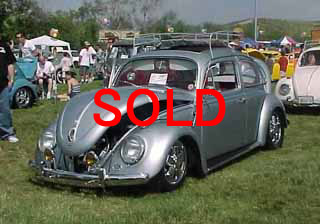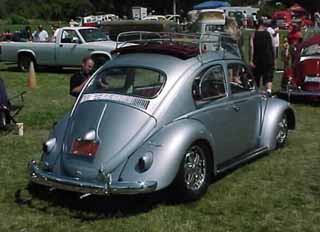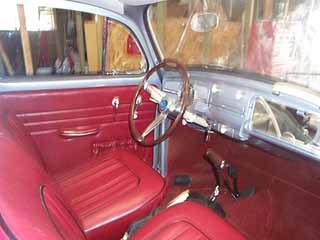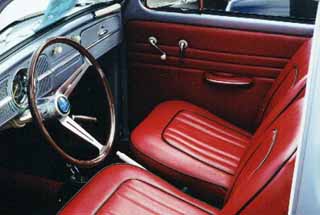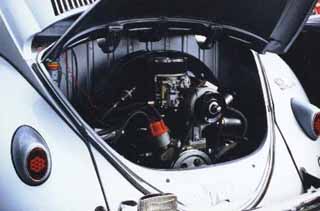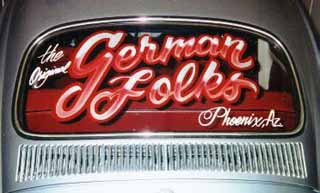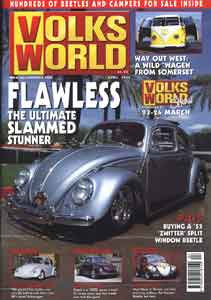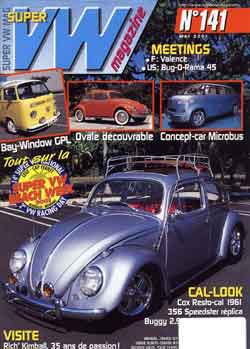 Exterior- Porsche Polar Silver paint, Red Canvas ragtop,
Chrome early Porsche alloys (15x4.5 & 15x6),
4.5 inch narrowed front beam with drop spindles and disc brakes,
Rear lowered 2 notches and adjustable with Air Shocks,
gloss black Pan, Pan-Off Restoration, many parts powder coated black

Interior- Seats and Door Panels done in Red Vinyl with black piping (1955 vert style),
Red loop carpet, Ivory Mohair headliner, Original EMPI GT steering wheel and Glove Box Pull,
FLAT-4 Eliminator Shifter, Radio Block-Off Plate, many parts powder coated ivory

Under the Hood- fully painted, Original wire loom cover, powder coated black gas tank

Engine- 1641cc Dual Port, new Heads, Pistons, Alternator, Carburetor, coil, plugs, wires, etc.
All engine tins have been powder coated black and other parts have been powder coated silver.
Painted fire wall (no tar paper)

Will be on the cover of Super VW Magazine (France) and in Volks World Magazine.


---

詳しくは、E−mailまたは、お電話で問い合わせください。
Tel:0593−84−4700